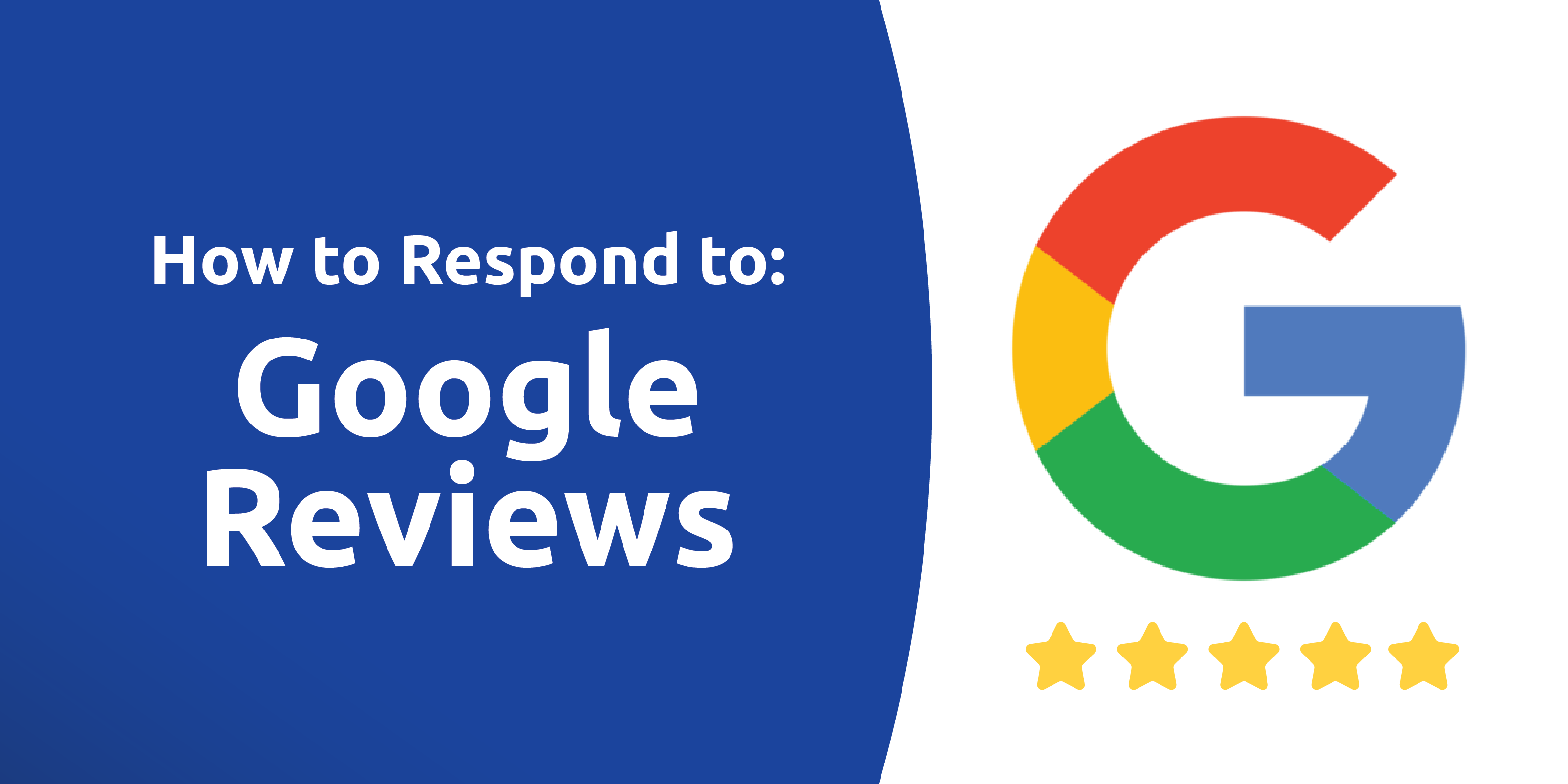 If you're a small business, Google reviews impact your reputation in a big way.
To start, Google is the most popular search engine on earth. Added to that, 85% of consumers put online reviews on the same trust level as personal recommendations, according to Bright Local's 2017 Local Consumer Review Survey.
Online reviews can make or break you. But, did you know the way you respond to good AND bad reviews has an impact? It says everything – how you handle your business, how you treat customers, and how you deal with criticism.
In fact, your review responses can help build your customers' trust in you, according to Google. That's why it's essential to get it right.
If you're wondering "How do I respond to Google reviews for my business?", you're in the right place.
How to Respond to Google Reviews
These are best practices to follow right now to keep your reputation growing positively over time.
Tips for responding to negative Google reviews
Responding to negative reviews in a negative way is a big no-no.
Instead of solving a frustrated customer's problem, you'll just fuel their fire. So, what should you do, instead?
1. Take a Step Back and Evaluate the Review
Criticism can be tough for anyone to swallow. It's human nature to want to fire back when someone attacks your business or says something inflammatory.
To avoid responding negatively and the repercussions, take a moment to step back and evaluate what the reviewer is saying.
Even the most negative, biased reviews contain some kernel of truth. Try to get to the root of why the reviewer is angry, disappointed, or frustrated.
2. Respond Publicly with Empathy
It's tempting to solve the matter in private, but research shows that responding to negative reviews publicly, in a courteous manner, is actually helpful for your reputation.
Why? It shows you care about your business and your customers and want to make things right.
So, do make sure your initial response is public. Apologize for the customer's bad experience. Then, if you prefer, politely ask them to email or send a direct message so you can solve the problem.
3. Be Helpful and Offer Solutions
Though you should always strive to be considerate, polite, and empathetic when responding to negative reviews, you need to do a little more for best results.
If you want a chance of retaining the customer, always make sure to offer solutions to their problem or issue alongside your apology. For example, offer them a refund for a defective product. If they had a bad experience with customer service, offer them a special coupon or discount on their next order.
Responding to positive reviews is important, too!
You've got some positive reviews – fantastic!
You may think responding to positive reviews is self-explanatory, but many people get it wrong. Instead of just saying "thanks," you should capitalize on the opportunity to build your reputation.
1. Show Gratitude
First things, first – showing genuine gratitude is an absolute must when you get positive reviews. Take the time to express your thanks, both for the review and the customer's business.
2. Engage with the Customer
Don't leave your response at gratitude. Go the extra mile and engage with the customer.
Use their first name in your response, and give them some extra information, a tip related to their purchase, or added value that will make their next experience even better.
Respond to Google Reviews with Care for Best Results
As you can see, online reputation management gets sticky if you're not careful.
Learn how to respond to your customers with care, and you'll build your reputation for the better.
If you need some online reputation management help, we can deliver. Rize Reviews is a done-for-you service that's all about helping you rise above the rest online. Check out our features, then sign up for a two-week trial today.