Online Reputation Management for Banks
Not only can Rize help your financial institution's online reputation with positive reviews, but we'll make you look good in the process. Really, really good.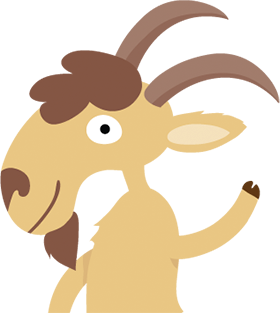 Online reviews are vital for banks
Did you know that 84% of people trust online reviews just as much as a personal recommendation?
It's important for all bankss to be aware of their online reputation and continue building reviews to increase the chances of turning a local search into a customer.
What makes Rize Reviews the best solution for your
bank or credit union's review management?
Take advantage of our simple review landing pages to get reviews on a tablet or smartphone in your local branch. Leave something tangible with an attractive, custom-designed business card. Ask for reviews digitally with our easy SMS and email systems. No need to send the emails or texts manually, let the Review Crew take over.
No Need to Learn a Complicated Technology
Let the Review Crew take over and run your campaigns. No need to learn a complicated software tool or remember your password. Our US-based team allows you to focus on running your business.
Get on Top of Negative Reviews
Reviews are taken into account in key local Google searches. Negative reviews can kill your business's reputation online. Increase leads and revenue with more online success by avoiding many negative reviews and turning some negative customers into future brand advocates.
Stand Out From the Competition
Go from zero or a few reviews to hundreds in a matter of months. Rize Reviews integrates with the top review sites for banks and credit unions.
Are reviews necessary for banks?
Now more than ever, businesses are feeling the need to appeal to the millennial generation – a group of people who overwhelmingly rely on the internet to help them choose the best services. Banks are no exception – in addition to visiting your website, potential customers will peruse various review sites to see what your current and past customers have to say. In some cases, one negative review could mean the difference between a lifelong customer and a missed opportunity.
Adding another level of difficulty is the public's generally negative perception of the banking industry and financial institutions – so don't be alarmed if you've been receiving a barrage of bad reviews, you're definitely not alone: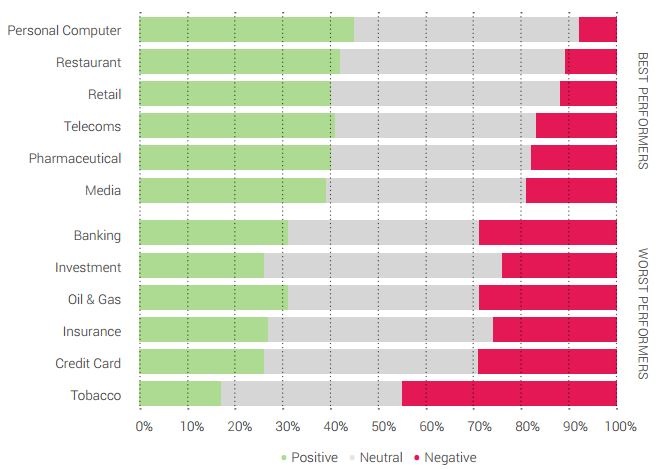 While this fact shouldn't deter you from taking negative reviews seriously – especially if they pertain to a customer service related incident or issue – it should be a driving force for taking online reputation management (ORM) seriously.
What Prospective Members Look For in Reviews
It is extremely difficult, and almost unheard of, for a bank to maintain a consistently-growing review profile that only receives 5-star ratings. Inevitably, an upset customer will share their frustrations online.
Your businesses' understanding of reputation management shouldn't rely solely on the reviews it receives, but also the method by which you request and respond to new reviews.
Quantity of Reviews
In pretty much every case, having more reviews is a good indicator for a healthy review profile, and in some cases, it could even be the deciding factor for a prospective new customer.
It is always a good goal to aim for more reviews across different platforms. While gaining additional reviews on major review sites like Facebook and Google, you shouldn't forget about the niche sites either that are frequently visited by potential customers who are looking for recommendations for banks as well.
With Rize Reviews, you are able to direct your review requests to up to 4 different review platforms for your reviewers to choose from, so you can diversify your new reviews wherever you need them most!
Quality of Reviews
Let's face it, acquiring positive reviews for your bank can be difficult. Historically, people have had a pretty negative perception of financial institutions, and their frustrations oftentimes come out in the form of online reviews.
Therefore, the more detailed your reviewers are, the more valuable that positive review is for your business. They are acting as free advertisement for your services to others who may be looking to open up a new savings account or switch banks.
Investing in Your Online Reputation
Taking control of your digital reputation doesn't have to cost you time AND money; by utilizing Rize Reviews as your reputation management tool, you gain control over your reviews while actively gaining new ones. Those who come across your review profiles online will notice not only what reviews you receive, but also how you respond to them – so tread carefully!
Get started today with a reputation management representative – request a demo with us and let Rize Reviews give your bank's online reputation the care it needs!
Show off your best reviews.
Get more detailed reviews from proud customers who identify what makes your company stand out. Show off a consolidated list of positive reviews from a variety of review platforms.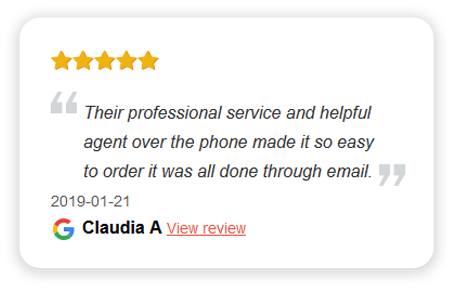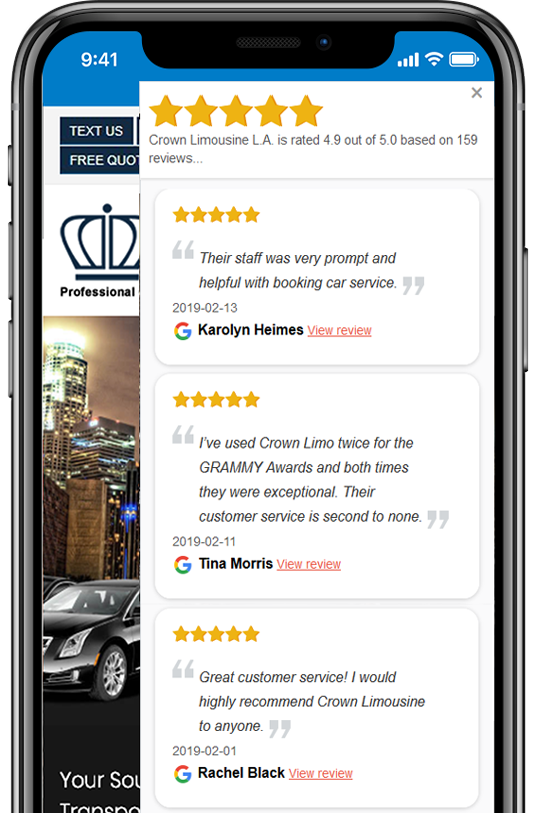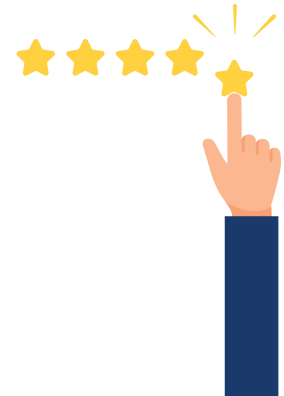 $5. Two weeks.
Up to 50 reviews.

Start climbing the ranks.
Ready to rise above the competition? Sign up for a risk-free trial and start managing your online reputation.