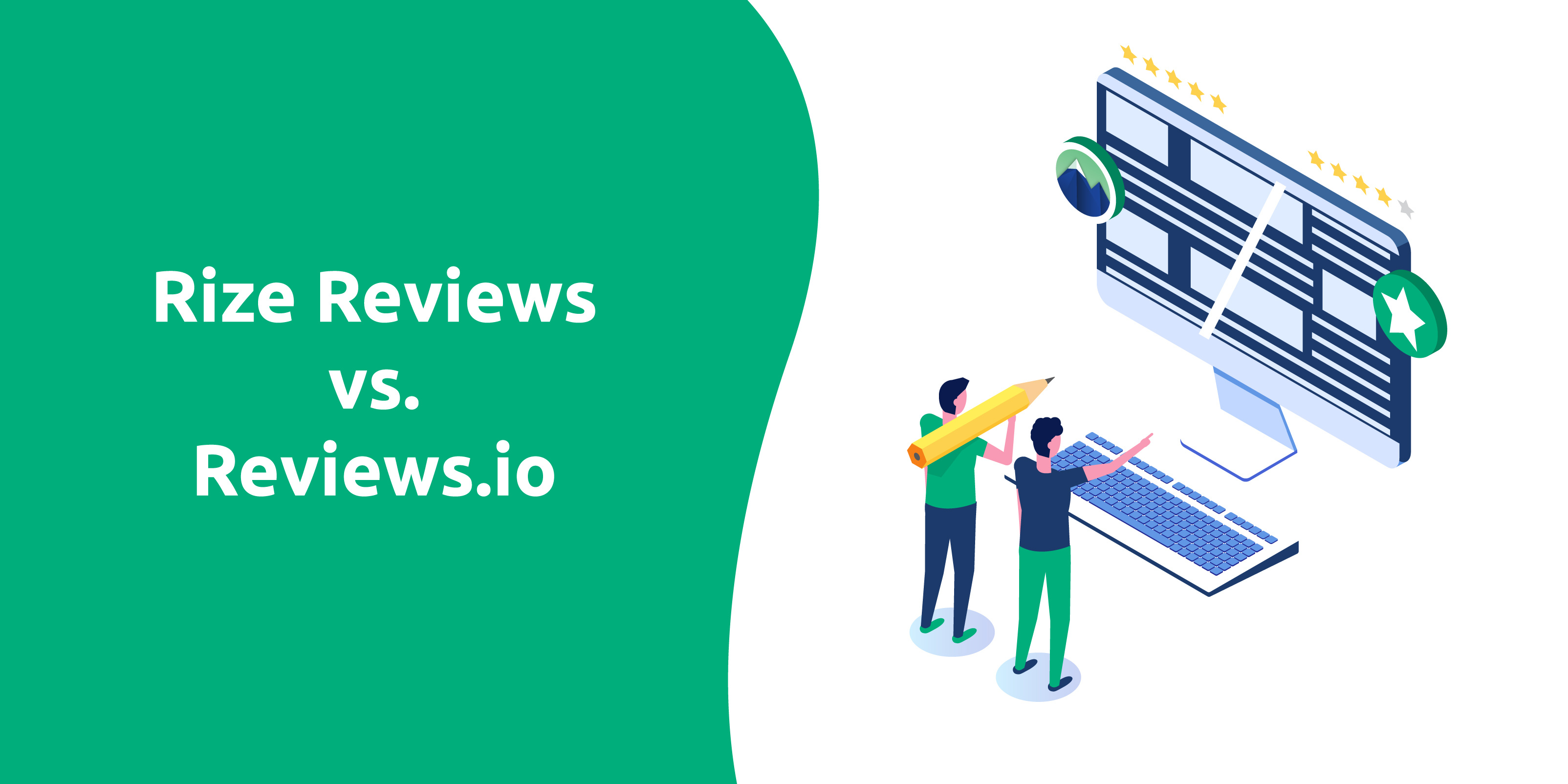 The success of your business relies largely on the amount and quality of your online reviews. Most people will read ten reviews before buying a product or service, and 54% of people are more likely to visit a company's website after reading positive reviews about their products. 
Reviews are also important for SEO. According to Moz's 2018 Local Search Ranking Factors, reviews are the third most important factor for how Google chooses to rank local businesses. Reviews can boost your website's domain authority and thus your position in search engine results, making it easier for customers to find you. The more positive reviews you have, the more likely you are to attract new customers.
Collecting and maintaining good reviews can be a challenge for many businesses, which is where online reputation management services come in. These services are designed to help businesses collect, manage and maintain their most positive reviews. 
There are many online reputation management services out there, and choosing the right one for your business can be difficult. Recently, we compared Rize Reviews to the reputation service, Podium. This week, we will see how Reviews.io stacks up.
Rize
Reviews
Reviews.io
In-store kiosks?
Fully-managed service?
Unlimited texts & emails?
Strategic support?
Local SEO expertise?
All the integrations you need?
One predictable monthly price?
Reviews.io vs. Rize Reviews: Company Overview
Rize Reviews
Rize Reviews is an online reputation management service that allows you to collect and manage reviews from over major 200+ review sites, including smaller, industry-specific niche sites. Rize Reviews brings all your reviews together in a completely customizable dashboard that makes it easy for you to view, manage and respond to customer feedback. 
Reviews.io
Reviews.io is a Google-licensed review management software. The service works as a collection tool for businesses to collect company and product reviews from customers and then share them on a multitude of review sites, including Google, Facebook, BBB, Yelp and YP. The service's centralized dashboard and reporting features provide companies with insightful feedback on customer sentiment and areas that need  improvement. 
Features
Rize Reviews
Rize Reviews generates automated feedback from customers via text message, emails, in-store kiosks or review cards. All you need is a .csv file of customer contact information and Rize Reviews handles the rest for you. Rize Reviews automates the review process by contacting customers on your behalf. All messages can be customized to match your brand image and voice, or you can choose from one of their many templates. Reviews are collected onto one, centralized dashboard for easy viewing and analytics. 
If you're a newer business that doesn't have reviews yet, Rize Reviews can help you with that as well. In-store kiosks installation is an option for review collection. In-store kiosks are a great way to gather customer feedback while the customer is still in-store, and service is still top-of-mind. 
With nearly 92% of customers reading online reviews before purchasing, finding a reputation management software with review marketing capabilities is paramount. Rize Reviews lets you leverage your online reviews into a powerful marketing strategy.  The company offers many great marketing features, including a widget that embeds 4+ star reviews into your website or email signature. The platform also automatically posts positive reviews to Facebook and other social media pages. If you get a poor review, Rize Reviews solicits feedback via a form that gets delivered straight to your inbox. You can then resolve the customer issue privately. 
Rize Reviews can fit the needs of smaller or larger companies since it has no user minimum. Other Rize Reviews features include multiple locations for businesses, sentiment analysis, printed 'review us' cards, and social media management.
Reviews.io
Reviews.io helps businesses monitor and grow their online reputation through review collection and management using mostly Google and Bing. Like Rize Reviews, Reviews.io provides fully customizable review invitations that they send out to customers on your behalf. The process works through mobile-ready review collection pages that customers can access via a link sent through text. Once reviews are received, they are displayed on Google and Bing, along with a direct link to your business's webpage. You can view and directly respond to customer feedback on Review.io's centralized review management dashboard. As Google Licensed Review Partner, Review.io's platform increases your visibility in Google Ads, Google Shopping, Google Maps and across the web. 
The service isn't limited to just Google Reviews. Their review management tool allows you to manage your online reputation across a range of other sites, like Facebook, Tripadvisor and many more. Since you can allocate which reviews go where, Reviews.io can help you build a more robust review ecosystem online. 
Like Rize Reviews, Reviews.io offers a wide variety of review marketing tools, including customizable website widgets. The platform's Elements Widget shows all your reviews, review photos and user-generated content from social media on your website's header or footer. 
Although Reviews.io does not offer in-store kiosk installation, they do have an internet-free iPad app you can download and use in-store to collect reviews. Other Reviews.io features include automation review collection and publishing, review photo collection and publishing, Facebook and Google review ads and sentiment analysis.
System Integrations
Rize Reviews
Rize Reviews platform is designed to take over most of the work for the business owner. The service integrates with all major CRMs and POS systems and eliminates most manual work. Setting up with Rize is easy and typically takes a few hours. Rize Reviews integrates with 200+ review sites including Google, Facebook, and many other industry-specific sites.
Reviews.io
Reviews.io integrates with most major CRM and POS systems including Magento, Shopify, Big Commerce, Opencart, Salesforce and more. Like Rize Reviews, set-up quick and easy, and one-click installation is available for the widget. Reviews.io helps you get more reviews on the most important sites, however, review generation may be limited on smaller, more industry-specific sites.
Contracts & Pricing 
Rize Reviews
Rize Reviews offers a 14-day trial period for $5. Rize Reviews doesn't have just one price for every client, since it is determined by many factors. Depending on the business' needs, number of locations, and more, the price range is typically between $150-$250 per month. For example, there might be discounts for signing up more locations with the service. Rize Reviews contracts are on a month-to-month basis with no seat minimum and no commitment. There are also no setup or additional costs, and no yearly costs.
Reviews.io
Like Rize Reviews, Reviews.io has no contracts. However, unlike Rize Reviews, Reviews.io doesn't offer an unlimited amount of text or email review requests. The company offers three pricing models for businesses. The Small Business plan starts at $89/month and includes up to 400 review requests. The Growing Business plan is a bit pricer at $159/month with 2500 review requests offered.  Enterprise and larger businesses require a price quote. Smaller, early-stage startups can apply for a $45/month fee.
Customer Support
Rize Reviews
Rize Reviews offers an amazing "done for you" service. All you need to supply is a list of customer email addresses, and the team does everything else for you from set-up to management, so you can focus on other tasks. If you do have a question or need help for any reason, you don't need to worry about using an inconvenient ticketing system to log an issue or ask a question. Simply call or email your Rize team directly and they'll take care of it!
Reviews.io
Reviews.io offers good customer support, but from a more DIY approach. They have a support center, complete with manuals that give tips for getting started, installation tips for website integration, and FAQ videos. The company also offers live chat, email and phone support options. 
Conclusion: Rize Reviews or Reviews.io?
Online reviews are increasingly important for the success of businesses both large and small. Help your business manage their online reputation and monitor reviews to stay ahead of the competition. With one predictable monthly payment, no limitations on review requests, and amazing "done for you" service, Rize Reviews is a great choice for any company. See how Rize Reviews can fit your business' needs. Try Review Reviews for two weeks and earn up to 50 new reviews. Learn how to manage your online reputation with Rize Reviews today.
Get Started Today: