Franchise reputation management
Not only can Rize help your online reputation with positive reviews, but we'll make you look good in the process. Really, really good.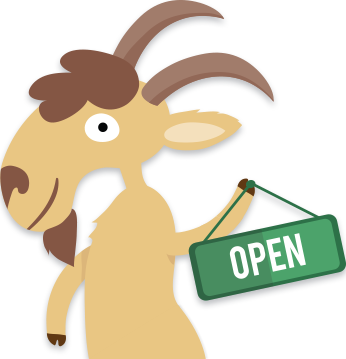 Wondering why Rize Reviews is the best solution for franchises?
Custom Review Strategy for Each Location
Target different review sites for each diverse location of your business. Improve your local Google results for struggling branches and improve the reputation and lead generation efforts of your overall brand.
No Need to Learn a Complicated Technology
Let the Review Crew take over and run your campaigns. No need to learn a complicated software tool or remember your password. Our US-based team allows you to focus on running your business.
Earn Better Rankings in Google Searches
Reviews are taken into account in key local Google searches. Stand out on a variety of key review websites and crawl up the Google rankings. Increase leads and revenue with more online success.
Stand Out From the Competition
Go from no or a few reviews to hundreds in a matter of months. Check out our case studies to see how we've transformed home services businesses including plumbers, electricians, and pest control businesses. Focus on industry review sites such as Yelp, Angie's List, Home Advisor and Houzz.
Discounted Pricing for Multiple Locations
Please reach out to learn more. Setup is completed within one business day and unlimited amounts of employees have access to reporting and results.
Show off your best reviews.
Get more detailed reviews from proud customers who identify what makes your company stand out. Show off a consolidated list of positive reviews from a variety of review platforms. We work with every site that publishes reviews, regardless of the industry!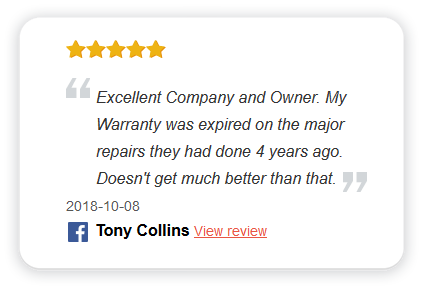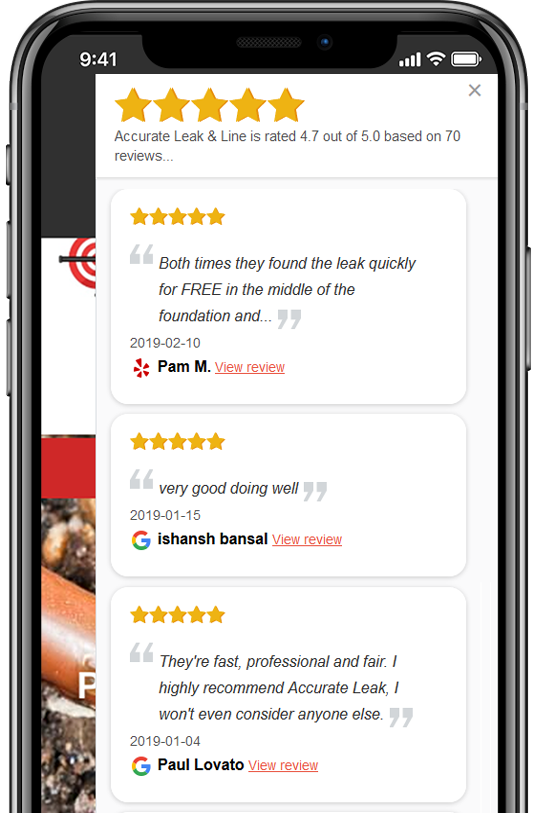 How to simplify the review process for
multi-location businesses
Getting reviews is hard for any business. For franchises, though, it can be even harder. When you have multiple locations, it can be a really time-consuming process for you to work on reviews across the board. The best possible way to simplify the process and gain all the benefits of great reviews is to use a reputation management tool like Rize Reviews.
Use Location-Specific Email Drip Campaigns
An email drip campaign is a fantastic way to build up your number of reviews for each of your locations. After setting it up once, you can pretty much just let it work on its own.
For franchises, you'll want to have a campaign set up for each location, to eliminate any possible confusion on the customer's end. Once a customer has visited a location and provided his or her email address, an initial welcome email can be sent where the customer is asked to leave feedback. If there's no response, another couple reminder emails can be sent out some time later, at intervals of your choosing.
Email drip campaigns are a great, hands-off way for you to secure reviews for each of your locations without spending hours and hours doing it. Customize your emails to give them a really personal feel and watch the feedback roll in.
Train Employees to Ask for Feedback
The other best way to ask for feedback is face-to-face. Especially when a customer or patron has had a great experience, a simple reminder from an employee to please leave a review can be very compelling.
To accomplish this, have each location train employees how and when to ask for feedback. If your franchise is a network of local shops, for instance, employees could make the ask during the check-out process. If your franchise is a chain of restaurants, it can be during the payment period.
No matter your franchise, you can make the ask even easier by printing cards with information about how to leave a review on them. Employees can just mention feedback, then hand a card to the customer or patron.
How Franchises Can Gain More Business with Great Reviews
When you're on your phone or computer looking for a local restaurant, shop, or other franchise-type business, it's second nature now for most people to check the reviews and choose to patronize the business with the best ones. Research shows we trust online reviews as much as a recommendation from a friend.
Plus, 57% of consumers will only use a business if it has 4 or more stars! That more than half of consumers! If you don't have great reviews, it's clear you're losing a lot of business. The more great reviews you have, the better!
In fact, consumers read an average of 10 online reviews before feeling able to trust a local business. The number of reviews you have is more influential than you'd think!
The key here is to get as many great reviews as possible, as it'll increase the likelihood of people to patronize your business.
Rize Reviews has helped many industries, including various types of businesses, grow with more positive reviews.
Some industries include: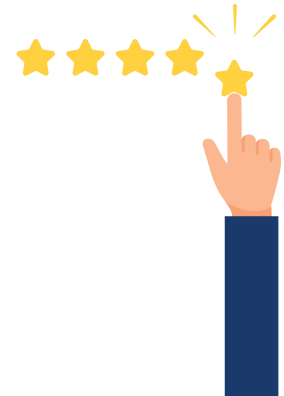 1 Month.
Up to 50 reviews.

Start climbing the ranks.
Ready to rise above the competition?
Sign up for a risk-free trial and start
managing your online reputation.