Home Services Reputation Management
Not only can Rize help your home services business with its online reputation with positive reviews, but we'll make you look good in the process. Really, really good.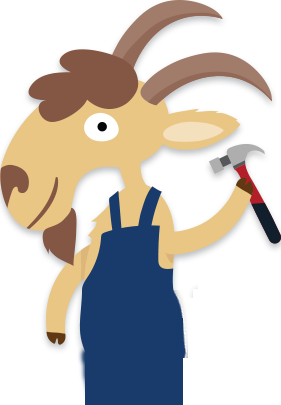 Reasons why Rize is key for the home services industry
Rize Reviews helps home services simplify and improve the process of asking for and responding to reviews. Our done-for-you system make it easy on your employees to get reviews in the field, by email or text message and successfully manage and improve your online reputation.
Why is Rize the best solution for home service businesses?
Take advantage of our simple review landing pages to get reviews on a tablet or smartphone. Leave something tangible with an attractive, custom-designed business card.
No Need to Learn a Complicated Technology
Let the Review Crew take over and run your campaigns. No need to learn a complicated software tool or remember your password. Our US-based team allows you to focus on running your home services business.
Earn Better Rankings in Google Searches
Reviews are taken into account in key local Google searches. Stand out on a variety of key review websites and crawl up the Google rankings. Increase leads and revenue with more online success.
Stand Out From the Competition
Go from no or a few reviews to hundreds in a matter of months. Check out our case studies to see how we've transformed home services businesses including plumbers, electricians, and pest control businesses. Focus on industry review sites such as Yelp, Angie's List, Home Advisor and Houzz.
Show off your best reviews.
Get more detailed reviews from proud customers who identify what makes your company stand out. Show off a consolidated list of positive reviews from a variety of review platforms.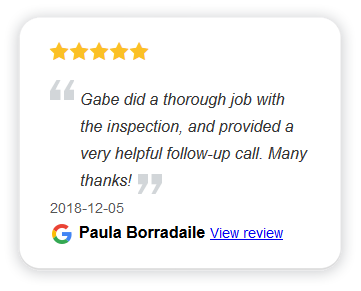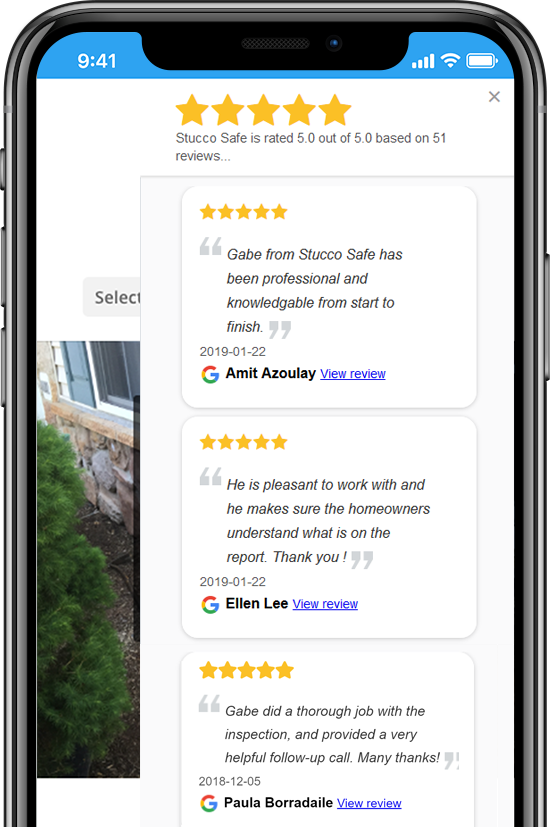 The best review sites for home service professionals
Your primary focus should always be obtaining reviews on Google since those will have the most impact your online visibility and local SEO, but there are more review websites made just for home service businesses that are just important. These websites offer customers the ability to easily track down the right company for the job without being overwhelmed by searching a more broad review site.
If you don't have a listing or positive reviews on these sites, your customers may not find you—or more importantly, choose you.
When and how should home service pros ask for reviews?
Timing is key when it comes to asking for reviews, and there are a couple ways you can connect with your customers once the job is done.
Your customer is happy the problem is fixed and you're on your way out the door. Take a moment to thank them for hiring your company and ask kindly if they'd leave a review for you while they're in that moment of relief and satisfaction. Train your team to ask for and accept feedback before they leave. And, if they had a positive experience, leave a business card with a short URL to your review page or send them a text/email with the link.
Let your customers know how important customer service is to your company and lead them to leave a review without being pressured or feeling like they have to.
Emails can be a powerful and personalized tool to use when collecting feedback and reviews. Send a follow-up thank you and check-in email to all of your customers within a day of the service.
Drip campaigns are typically automated, so you can usually set it up once and forget about it. Your campaign could look like a follow-up email asking for feedback, followed by either a thank you for the review or a reminder to respond. Then, you can take it a step further and continue sending them reminders, if you happen to be a seasonal business or a service that people need on a regular basis. The goal is to not let the customers that love you fall in love with another company!
Make sure it's extremely easy for the customer to leave a review by selecting only a few websites (options) for them to click-through, such as Google, Angie's List and Houzz. Also, add in some helpful steps to guide them from email to review submission.
Leverage your reviews to get more customers!
You can gain trust and find yourself with customers just by responding to and sharing your reviews on other channels.
By showing your compassion and 5-star customer service to both positive and negative reviews, will show others online that you take the time to make things right when your customers aren't satisfied.
And, post your 5-star reviews on social media and your website! It will remind past customers of your reputation and encourage others to consider you next time they are in need of your service.
Rize Reviews has helped many industries, including various types of home service businesses, grow with more positive reviews.
Some industries include: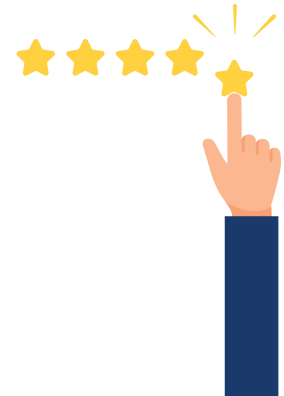 1 Month.
Up to 50 reviews.

Start climbing the ranks.
Ready to rise above the competition?
Sign up for a risk-free trial and start managing your online reputation.