Healthcare Reputation Management + Review Tool
Not only can Rize help your healthcare business' online reputation with positive reviews, but we'll make you look good in the process. Really, really good.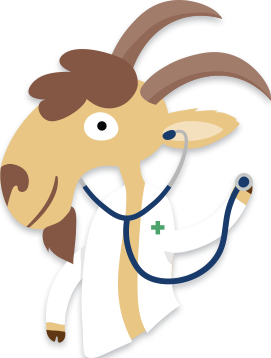 Wondering why Rize is the best solution
for the Medical Industry?
Take advantage of our simple review landing pages to get reviews on a tablet or smartphone. Ask for reviews while patients are waiting or ready to leave to increase the chances of a detailed testimonial. Leave something tangible with an attractive, custom-designed business card.
No Need to Learn a Complicated Technology
Let the Review Crew take over and run your campaigns. No need to learn a complicated software tool or remember your password. Our US-based team allows you to focus on running your home services business.
Earn Better Rankings in Google Searches
Reviews are taken into account in key local Google searches. Stand out on a variety of key review websites and crawl up the Google rankings. Increase leads and revenue with more online success. A majority of Americans check Google for medical reviews and you need to be proactive to take advantage of this new trend.
Stand Out From the Competition
Go from no or a few reviews to hundreds in a matter of months. Check out our case studies to see how we've transformed home services businesses including plumbers, electricians, and pest control businesses. Focus on industry review sites such as Zocdoc, Healthgrades, Ratemds.com, and many more!
Show off your best reviews.
Get more detailed reviews from proud customers who identify what makes your company stand out. Show off a consolidated list of positive reviews from a variety of review platforms.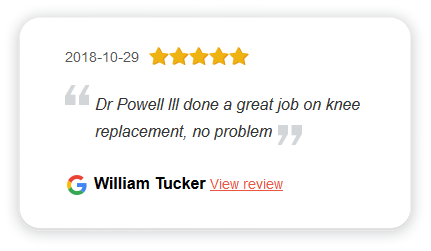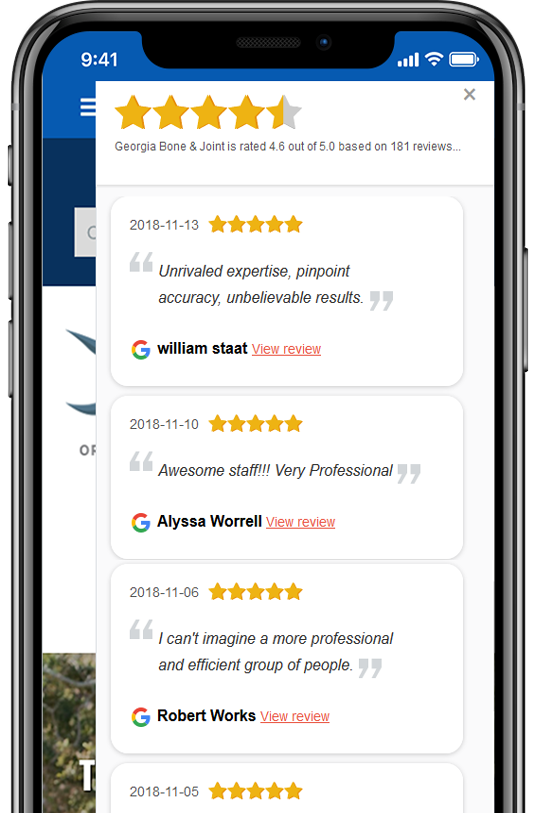 Prospective Patients Care About Your Medical Practice's Online Reputation
No matter what type of practice you're running, your online reputation can make or break the number of new patients coming in. Especially in the medical field, people will read your reviews and base their decision to come to you or not on them. If you're not carefully managing your reviews, your practice is probably being affected negatively by them (or lack of them).
Most Popular Review Sites for Medical Practices
While reviews on sites like Google and Facebook are necessary to watch no matter your industry, there are a few specific ones that people may use more often when looking for a clinic or other medical practice.
In addition to Google and Facebook, you need to monitor:
Zocdoc
RateMDs
Healthgrades
WebMD
Vitals
How Medical Practices Can Ask for Reviews
Asking for reviews is complicated in any industry, but can be especially difficult for medical professionals. It's often unclear to patients as to whether they should review the practice, or their specific doctor. They end up leaving a review for just one or the other, spreading your reviews thin where you want them most.
To get patients to leave you reviews and ratings where you'd prefer them the most, you'll need to give them a little guidance. Help them by pointing them straight to the right spot.
How exactly is it possible to offer that guidance? Here are a couple ideas.
Ask As Patients Are Leaving
Have a satisfied patient that's about to walk out the door? Make sure each practitioner in your practice knows how and when to mention leaving a review! Leverage that patient's happiness.
First, decide where you'd most like to have reviews. Do you want ratings for your practitioners, reviews for your practice as a whole, or both? Upon leaving, make sure your happy patients have been made aware of where and how to leave their review. Handing out a business card with a shortened URL on it to leave a review is a great way to accomplish this!
Use Email Drip Campaigns
Email is a great way to keep in contact with patients and to ask for reviews! If your practice asks patients for their email addresses for marketing reasons, you can easily send out a series of emails that focuses on feedback and reviews.
Within a day or so of their visit, send a thank-you email that indicates how to send feedback. If they don't respond, you can have your campaign automatically send another reminder a few days later. Watch your number of reviews grow!
Let Your Positive Reviews Attract New Patients
As the number of positive reviews for your practice keeps growing, you'll not only look great in search engines and on review sites, but you'll also have some great content to use on your website and on other channels. Share those positive reviews around the internet to take your reputation to the next level!
Rize Reviews has helped many industries, including various types of medical businesses, grow with more positive reviews.
Some industries include: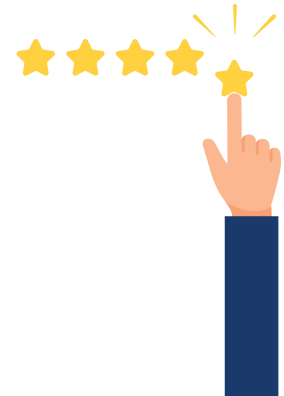 1 Month.
Up to 50 reviews.

Start climbing the ranks.
Ready to rise above the competition?
Sign up for a risk-free trial and start managing your online reputation.