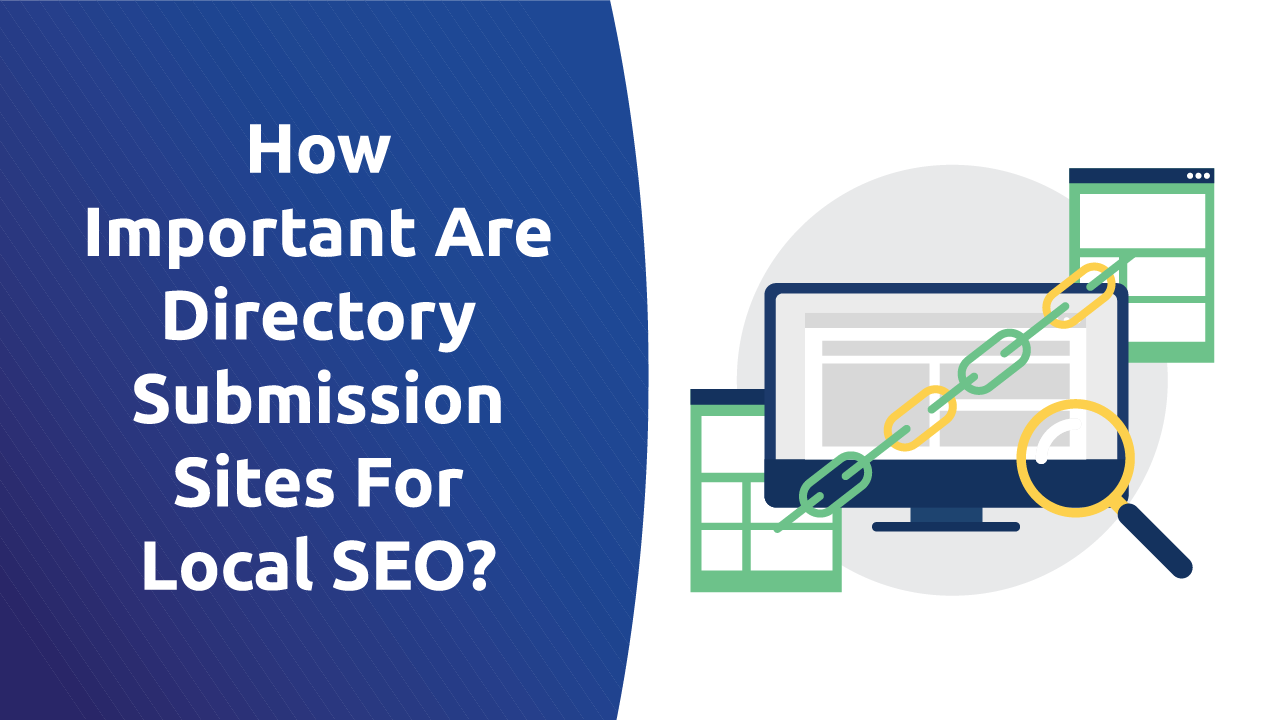 Investing in local search engine optimization (SEO) is a no-brainer for businesses looking to increase traffic and sales. After all, 72% of consumers that performed a local search visited a store within five miles (Hubspot). If your business isn't optimized for local SEO, you could miss out on potential leads and conversions.
Ranking high in local search results can be challenging, especially when competing with larger, more established companies. This is where local directory submissions come in. Registering for local listings on credible web directories like Google, Yelp and Better Business Bureau (BBB) puts your brand in front of local users actively searching for your product or service.
---
Are Business Listings Still Relevant?
Absolutely! According to the Business Listings Trust Report 2021, 94% of consumers consulted business information sites, including online directories, to obtain information about a new or previously used business. Without local directory submissions, you risk losing profitable traffic. This also lowers your chances of building high-authority backlink profiles vital in SEO.
But directory submissions go beyond facilitating first impressions. 48% of consumers use listings to find information on businesses they have used before (Business Listings Trust Report 2021). 
It's essential to keep your local directory submissions up-to-date. You'll never know when a returning customer will check your listing to discover new deals, view products currently in stock or verify important business information. Appearing on top directories helps boost local authority and improve visibility.
With more than a billion websites competing online, simply having a website is no longer enough. To build a profitable local presence, you must maximize local SEO solutions, including directory listings. 
Local listings will not only benefit business owners managing multiple locations or brick-and-mortar stores. Even online businesses can use listings to expand market share and outrank competitors.
If you're wondering how to promote your local business effectively through local directory submissions, this article is for you. Read on to learn more about local SEO and business listing management.
---
What's Included in a Local Directory Listing?
A local directory listing or citation displays essential information about your business, including:
Business name

Logo

Physical address

Phone number

Website URL

Business hours

Products or service listings

Payment options

Online reviews and star ratings

Links to social media profiles

Business categories
Online directory listings introduce your company to high-intent users and fuel your SEO efforts. They enable your brand to appear on top of relevant searches, increasing the quantity and quality of your traffic.
---
What Are Web Directories?
A directory listing appears on a web directory or business information site, essentially digital Yellow Pages. These websites classify businesses based on location, size and industry. Appearing on these platforms gives ideal prospects a better chance of finding you. 
Popular online business directories include:
Google

Facebook

Yelp

BBB

Yahoo!

Bing

LinkedIn
What are web directories and how do they differ from traditional phonebooks? Digital directories display more detailed information than basic contact details, such as customer reviews and product images. This way, consumers can make more informed decisions before taking action.
Use correct and uniform information across all your directory submissions to establish a consistent brand image. If there are any changes to your contact details, update them immediately in the directory submissions sites where they're listed. Doing so will improve customer experience and signal to search engines that your listing is up-to-date and trustworthy.
---
How Can a Directory Listing Improve Visibility?
Search engines use local listings to measure a website's local authority and legitimacy. If you get listed in a trusted directory, you'll have a greater chance of ranking higher on local searches and driving more organic traffic. Plus, online directories are guaranteed to be indexed.
Additionally, directory listings increase your chances of landing in the coveted Google Local 3-Pack, featuring the top three businesses based on relevance and proximity to the user. Appearing in the Google Local 3-Pack lets you reach more ready-to-buy consumers. The higher you rank, the more likely people will visit your store.
That said, site relevancy matters. Online directories are not created equal and Google perceives some as more trustworthy than others. Always perform due diligence before submitting a listing and make sure your information is accurate and uniform across all platforms.
---
The Impact of Listings on Business Reputation and Trust
"Online directories are not only excellent sources of leads but also great tools for reputation management," said Tim Clarke, Rize Reviews' Senior Reputation Manager. 
Developing a sense of transparency and local authority is vital in business. Directory submissions sites allow you to do that by displaying customer testimonials. High ratings and positive reviews build trust among new and returning customers. In fact, 90% of consumers read online reviews before visiting a business. 
"If the reviews and information are positive and credible, it will also help with online reputation. Directories can hurt a company's reputation if there are a lot of bad reviews or few total reviews," Clarke said.
Appearing in online directories gives your customers a platform to raise any concerns. This shows that you value their opinions and overall experience with your brand. Each time a dissatisfied customer shares a negative review, you can immediately respond and fix the issue.
All this gives your business an unmatched level of authenticity and reliability, which builds customer loyalty and encourages repeat purchases.
---
How To Promote Your Local Business Using Web Directories
Each directory has unique submission guidelines. Generally, there are three ways to appear in web directories:
Manual submission

– Some directory submissions sites allow you to manually submit a listing by completing an online form.

Customer feedback

– Other directories like Yelp and TripAdvisor rely on customer feedback to develop credible listings.

Information aggregation

– Some directories extract information from Local Data Aggregators (LDAs) or companies that collect data on local businesses. Data is distributed or sold (leased) to various online directories, local-mobile applications and GPS and mapping services. While LDAs can help companies save time, manual submission is still the superior choice since it gives brands more control over their listings.
---
How To Choose the Right Online Directory for Your Business
When choosing online directories, think about the quality of the website. Consider these guide questions:
Do the layout, images and typography look professional?

Do all the pages and links work?

Is the site mobile-friendly?

Is the website's design and structure easy to navigate? 

Are the listings and content up-to-date?

Does the site have high domain authority?
Avoid directories that employ black hat SEO techniques like excessive reciprocal linking to game search engine algorithms. Be cautious of directories created exclusively to serve as link farms. These directories often have paid inclusions and lack clearly defined submission standards. 
---
Tips for Effective Business Listing Management
Business listing management involves constantly updating your data on online directories. Follow these best practices to ensure your listings are constantly updated and optimized for search.
Prioritize Quality Over Quantity
Mass submissions can do you more harm than good. A single listing on a credible directory is far better than appearing on a dozen spammy directories. Avoid directories that have more ads than content and operate through link exchanges. 
If you want to diversify your directory listings, focus on platforms that search engines trust and provide real value to users. 
Conduct Regular Listing Audits
Inaccurate listings can hurt your search rankings and hinder customer discovery. Always keep your information up-to-date across all directories. The more updated your listings, the more Google will trust your website.
Eliminate Duplicate Listings
Duplicate citations are multiple mentions of a business in the same directory. Sometimes they occur by accident or due to miscommunication among team members. Duplicate listings can also be caused by customers adding an incorrect or duplicate entry.
Google considers duplicates as spam which can damage your search performance. Additionally, customers may get inaccurate or outdated business information if a duplicate listing starts ranking higher than your actual listing.
Regular listing upkeep is vital to avoid duplicates. While you can manually check your listings, hiring a professional to conduct listing maintenance can save you precious time.
---
Boost Your Local SEO With Rize's Local Listing Management Services
Whether you're a business owner managing multiple locations or a national enterprise, tracking all your listings will require time and effort. Even if you create a spreadsheet to sort your data, updating that sheet regularly would be arduous.
Partnering with an online reputation management company is the best way to optimize your business citations and improve visibility. Rize Reviews helps you set up, manage and update your business citations while generating five-star reviews. We perform weekly NAP audits and use local listing management software to assess the quality of your citations.
There are many ways businesses can succeed online, but few are as effective as investing in local SEO solutions. Contact us today and learn how to promote your local business using a robust listing management strategy.